TU/e StartUp Night on April 12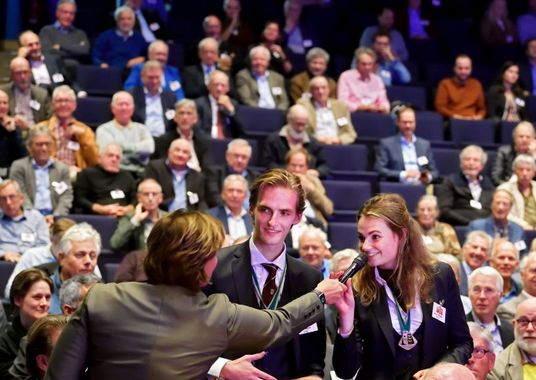 Inspire, connect and collaborate in innovation. This is the central theme of the first edition of the TU/e StartUp Night on April 12.
During this evening you will hear great stories from successful alumni (entrepreneurs) like Pieter Janssen from Prodrive Technologies and Tessie Hartjes from Lightyear who have embraced the power of collaboration. It will be a great evening with inspiring pitches, and of course there will be plenty of time to network afterwards. This is an event you don't want to miss.
For whom is this interesting? If you want to share your knowledge about entrepreneurship with a new generation and work at a company (or have your own business) that seeks collaboration in innovation. Or if you just want to be inspired by these extraordinary people and their experiences.
If you are an alumnus of the TU/e, you already received a separate invitation to attend, and you can register via this invitation. If you are not an alumnus or did not receive an invitation, you can subscribe via alumni@tue.nl. All information about the program and registration can be found on our website: https://lnkd.in/gGGA2hea
Related Events