PyData Eindhoven 2023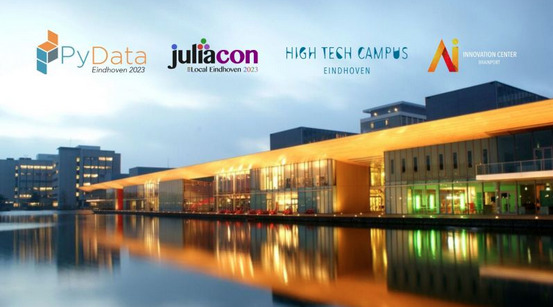 The AI Innovation Center is proud to be a sponsor of this year's co-hosting events PyData and JuliaCon Local.
On November 30th and December 1st, the High Tech Campus will be the host of these scientific computing and data science events. Attendees can expect to hear from top minds in the data community, learn about the latest data-related technologies and network with like-minded individuals.
Want to join? Get your early bird tickets for one or two days 👇
PyData Eindhoven – Nov 30: https://lnkd.in/e2S5QDGC
JuliaCon Local Eindhoven – Dec 1: https://lnkd.in/eXGredrt
Related Events