Hackathon: 24/7 The sky is not the limit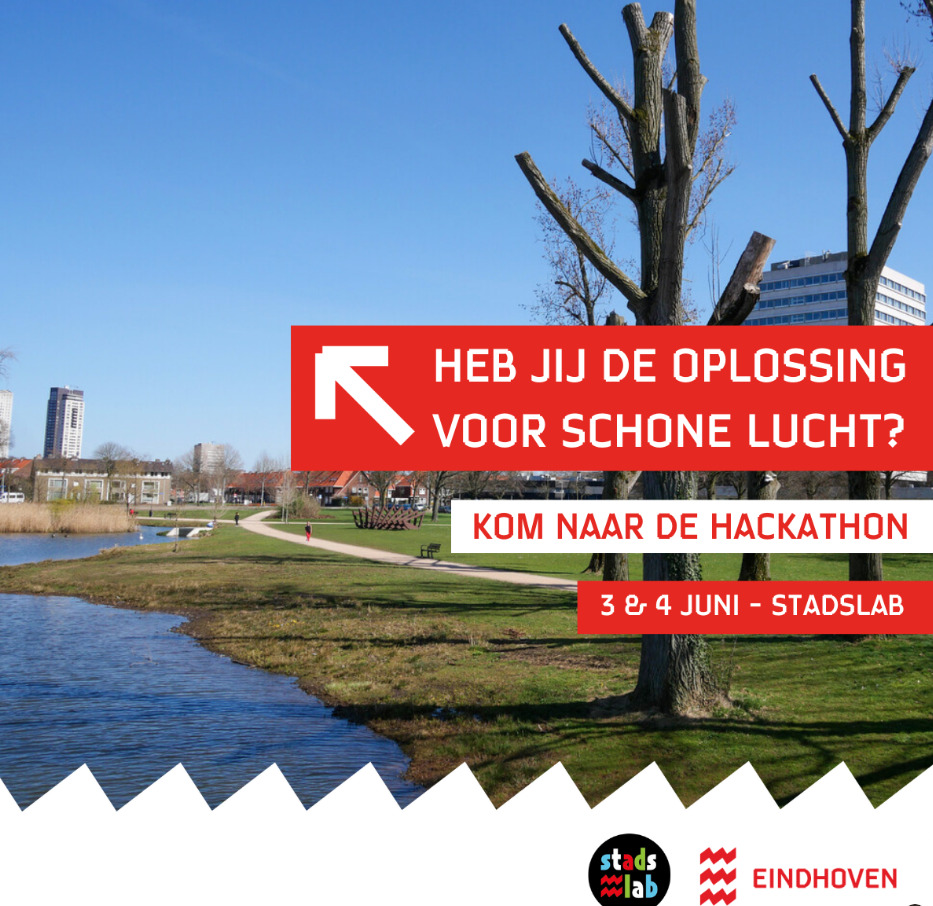 Air quality is important 24/7. That's why we're going to put in these hours to help improve the air quality around us. An unseen but not undetected societal problem hacked by everyone in it. This time the sky is NOT the limit.
Did you know …
That air pollution shortens the life of the average person in The Netherlands by 9 months?
Air quality and air pollution has an effect on us all.
Therefore, it is time for the next hackathon at Stadslab Eindhoven! During the weekend of the 3rd  and 4th of June, we will hack the topic of 'air quality', which is extremely relevant due to the big effects it has on health, mobility and agriculture. That is why several Dutch governmental organisations have written the 'Schone Lucht Akkoord'. This document contains concrete ambitions to permanently improve the air quality in the Netherlands by 2030. There is already a lot of knowledge and data on air quality and pollution available, but how can we use that information to improve the air quality and thus our lives? That's why we're all needed to come up with effective, impactful and feasible solutions. So get your game face on, sign up here and we will see you at Stadslab Eindhoven!
The whole programme will be announced later on the website and socials so keep an eye out.
This hackathon is in collaboration with Fontys Hogescholen, AiREAS and TNO.
What is a hackathon?
A hackathon is a 'pressure cooker session' during which several multidisciplinary teams are dedicated to hack the chosen societal problem. 'Hacking the problem' means coming up with a solution that (slightly) improves the current situation. Everyone can join! Everyone has a different view on the problem which means the problem will be viewed and questioned from different angles. Thus everyone has a different perspective on the solution. Together we will hack the problem and create change!
NOTE: the language during the event is English. However you can decide within your group which language to speak.
Related Events