AI innovation Session for MedTech: From Inspiration to Action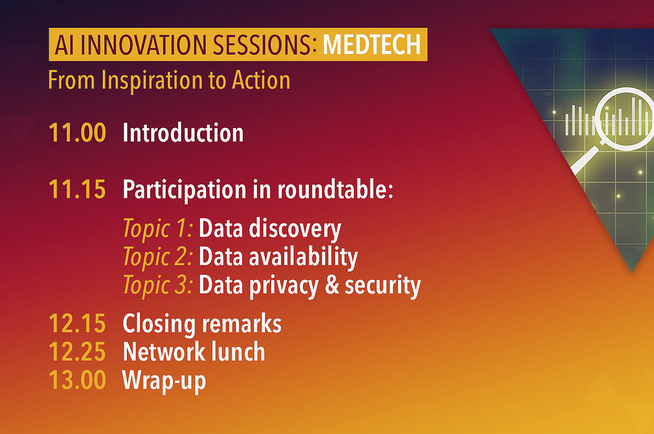 After two inspiration sessions, it is time for action: On April 12, we will host the 3rd AI Innovation session for MedTech.
From inspiration to action
What entrepreneurial opportunities do data and AI offer your company? The market is developing rapidly, but how can AI and data in particular be of value to your company? On April 12, we will discuss this with various MedTech entrepreneurs. We will jointly discuss with AI-adopters how AI and data can be used specifically within your company. How can you generate additional revenue by creating smarter products or processes? What data is already available? And what about privacy? How can you create a competitive advantage with data? During this session, we will help you find answers to your questions. You can share your lessons learned and draw inspiration from other participants.
Sign up now for one of the following topics. Scroll down for more information.
Related Events