A guide to quit your job and start a business
January 18, 2022 @ 1:00 pm

-

3:00 pm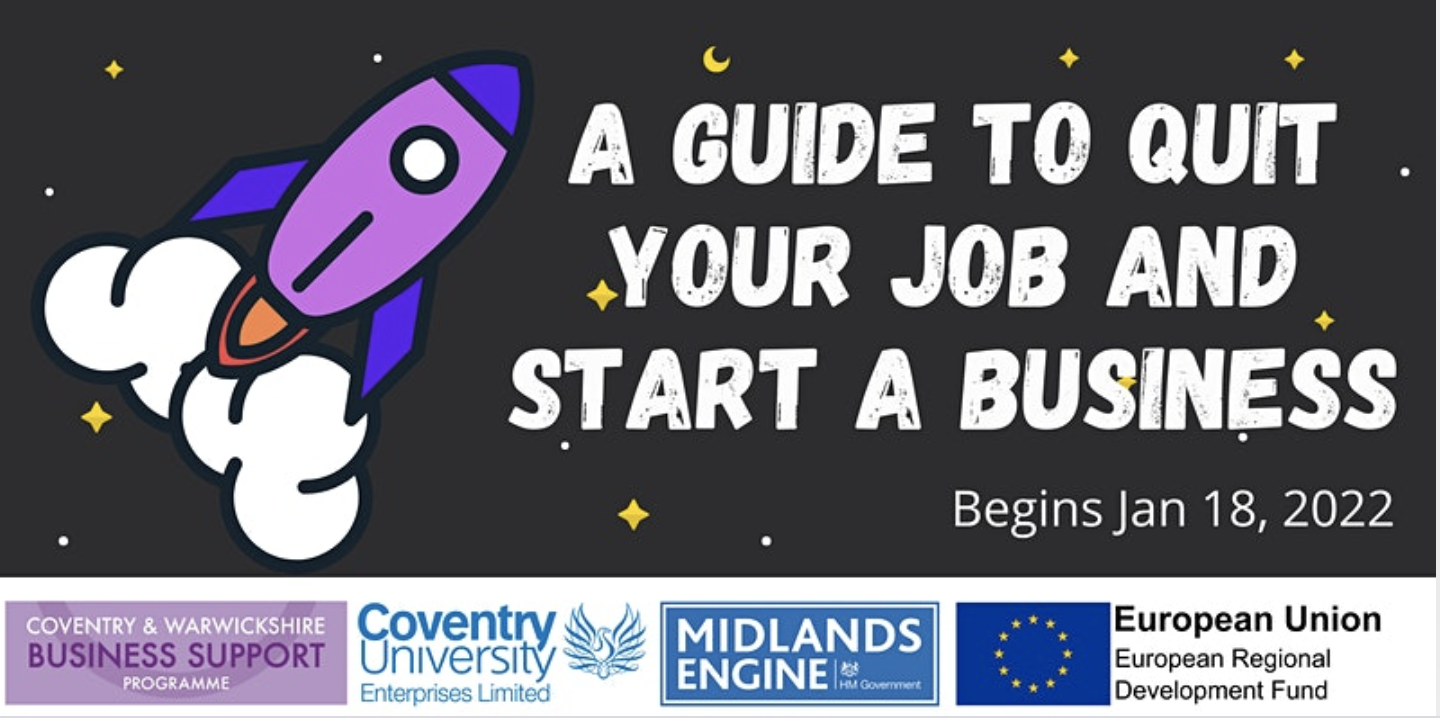 Fed up with your job? Are you looking for a better work/life balance? Is your family your highest priority? Do you value freedom?
About this event
Then this course is definitely for you!
Here at Coventry University, we have the expertise and the knowledge to guide you through the building of your own business.
Our business advisors can explain the process of setting up your startup as soon as you are ready to move on with the rest of your life. There is no need to have a specific idea. Ideas come and go but intentions stay. We will work together in order to form a plan on how you are going to proceed.
The 8-week course is designed around your need to learn what a new business is and how you can start. It includes the following topics:
How to spot a profitable opportunity
How to build a product or service
How to find your first paid customers
How to use social media effectively
How to use expand your marketing
How to build your personal brand
And last but not least
How to raise the funds you need to set up the business.
Not sure if this is for you? Contact Lindsey at startup@cueltd.co.uk for a chat – this is only one of our activities to support prestart and new start businesses!