1 Day Challenge: Reduction of CO2 and Nitrogen emissions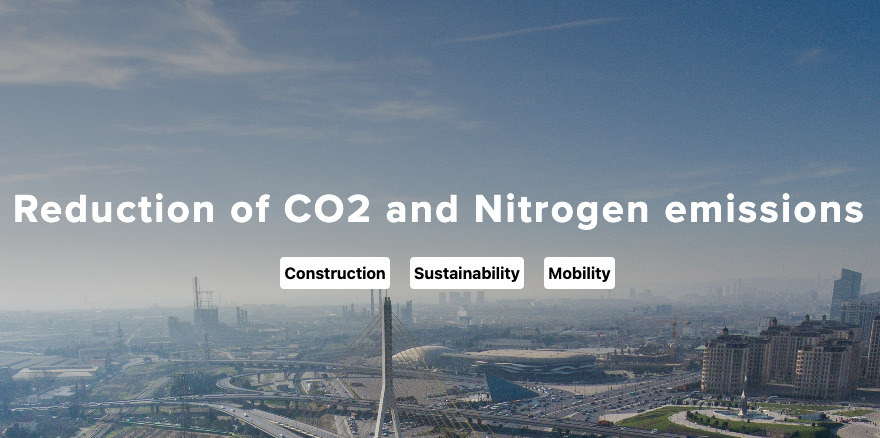 Registration deadline: 02/04/23
Sprintday: 04/04/23
Location: Vianen (note: travelling costs will be reimboursed)
VolkerWessels is organizing a challenge day on the 4th of April in Vianen (close to Utrecht and travel costs get reimbursed). During this day (10:00 – 17:00) you get the exclusive opportunity to visit one of their headquarters to address a real life business problem. We make sure that your background fits with the business problem so no need to prepare, you are the expert!
During this day we look into infrastructure sustainability during the construction phase but also after construction, during the final phase. Topics such as how do you monitor the emissions during construction of for example infrastructure and how do you make this visible for the customer will be brainstormed about.
Here you can read some more info and sign up (please write JADS as 'visit reason' when applying): https://steponthebox.com/challenges/reduction-of-co2-and-nitrogen-emissions
During this day, you will first receive some more information from VolkerWessels' professionals about the challenge. After that, you'll start drafting a solution for the given challenges. For this, you will be working together in a multidisciplinary team of approximately 6 fellow students. After the initial brainstorming session, one idea will be chosen that you will continue to work on as a team for the rest of the day. You will finish the sprint day by presenting the idea to VolkerWessels.
It's a great opportunity to network, get some real-life experience, and you will receive a certificate of participation!
Related Events